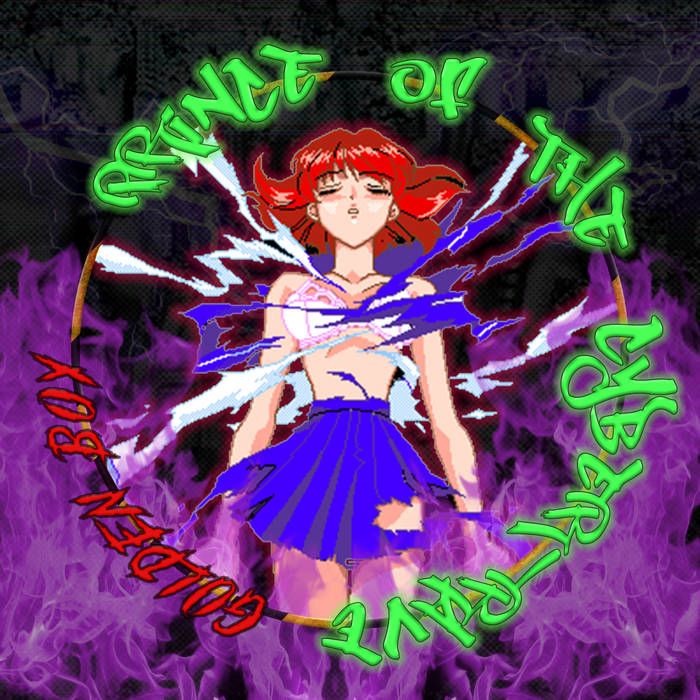 Kitty on Fire Records
Prince of the Cyber Rave by Golden Boy
Introducing Golden Boy, Prince of the Cyber Rave!
Representing Norm Corps out of Portland, Oregon!
Amen breaks & arcade cabinets.
Absolutely everything we like packed neatly into 6 tracks.
Breakbeats, hip-hop influence, retro game vibes, anime samples and a dreamy cyber soundscape. Golden Boy hits all the walls.
Music for dancing fast and feeling tough.

FFO: Tokyo Extreme Racer, DJ Sharpnel, Tekken 5: Devil Within Mode and Goreshit
Cassette
and
mini-CD
available.
(KOF 336)
Prince of the Cyber Rave
by Golden Boy
released October 18, 2015
---
More from this collection